ParfMonitoring System
Malang Malang Parf-Monitoring System
IoT radar sensor installed on the parking surface in real time with server and smartphone
Experience the functions that are specialized for checking in and out.
Download
Q&A
Product introduce

Parf-Monitoring System is an integrated solution that provides all the infrastructure needed to build a parking lot, including license plate recognition technology, unmanned fare calculators, parking blockers, lights and signs. Provides the mosteconomicalconstructioncostand the most convenient and smart operation method by interlocking with the parking friends app, providing parking managers with increased sales and cost savings, as well as providing smart parking service to driver customersandeconomical parkingthroughvarious parking discount promotions. Provide an environment.
All APIs used by our products can be provided as open APIs so that public institutions can manage the parking control system in use separately.
Target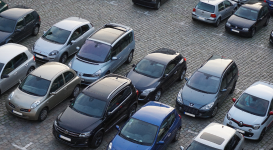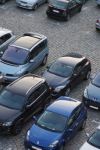 Off-street parking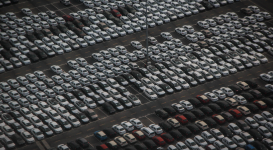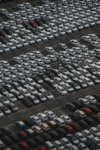 Private parking lot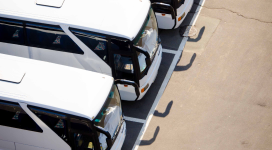 Medium and large parking lot which needs professional management
Indoor and outdoor parking are available.
Small parking lot is suitable for part breaker.
Configuration
Parking lot entrance
Entrance general information board
Inside parking lot
Ultrasonic Sensor
Floor Guide
LED Display Induction Light
Parking space indicator
Parking management office
Central controller
Parking Guidance Server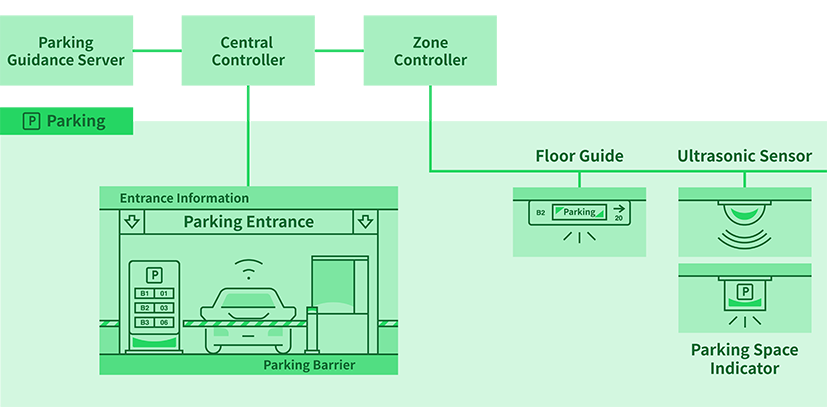 Competition
Give the driver quick seat guidance,
Give managers parking side
management efficiency!
Real time parking guide
LED display to the user in real time Provide parking lot number and full car information

Real time parking guide
LED display to the user in real time Provide parking lot number and full car information

Real time parking monitoring
Detailed monitoring without time and place restrictions with web or mobile app

Real time parking monitoring
Detailed monitoring without time and place restrictions with web or mobile app

Information guide function by option
General parking and long-term parking / floor guide / share information by time and period

Information guide function by option
General parking and long-term parking / floor guide / share information by time and period
Specifications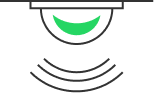 Ultrasonic sensors
When parking is possible because it is installed on the upper parking surface
Green lamp lights up, red lamp lights up after parking
Sensor Type: Ultrasonic Sensor
(Transmitter and receiver)
Detection accuracy: More than 99.9%
Display distance: 30m or more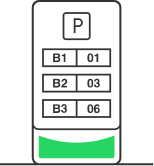 Parking space indicator
One by one on the 3-4 parking lot
The green lamp lights up in the parking area,
Parked area lights red lamp
Shape and structure: ceiling or column wall
Display type: High brightness LED
Environment: Indoor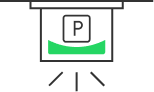 Entrance Information Board
Installed at the entrance to the parking lot
Information board showing parking lot status at a glance
High brightness LEDs for remaining space numbers,
Possible to display situation such as margin, congestion, and full car
Shape: Freestanding
LED display color: 3 colors

Floor Guide / Block Induction
Parking lot is installed on each floor and area
Real-time parking status and number of parking available
High brightness LEDs for remaining space numbers,
Possible to display situation such as margin, congestion, and full car
Module: 96x96mm
Shape and structure:ceiling type
Specifications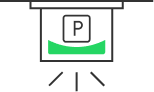 Entrance Information Board
Installed at the entrance to the parking lot
Information board showing parking lot status at a glance
High brightness LEDs for remaining space numbers,
Possible to display situation such as margin, congestion, and full car
Shape: Freestanding
LED display color: 3 colors

Floor Guide / Block Induction
Parking lot is installed on each floor and area
Real-time parking status and number of parking available
High brightness LEDs for remaining space numbers,
Possible to display situation such as margin, congestion, and full car
Module: 96x96mm
Shape and structure:ceiling type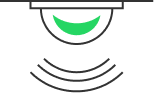 Ultrasonic sensors
When parking is possible because it is installed on the upper parking surface
Green lamp lights up, red lamp lights up after parking
Sensor Type: Ultrasonic Sensor
(Transmitter and receiver)
Detection accuracy: More than 99.9%
Display distance: 30m or more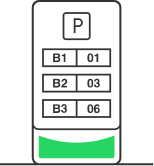 Parking space indicator
One by one on the 3-4 parking lot
The green lamp lights up in the parking area,
Parked area lights red lamp
Shape and structure: ceiling or column wall
Display type: High brightness LED
Environment: Indoor
Cases
Guro-gu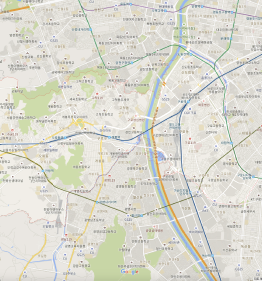 Jung-gu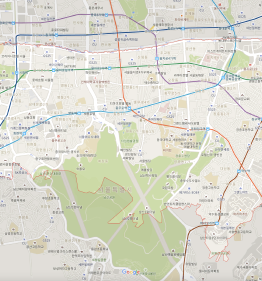 Gwangjin-gu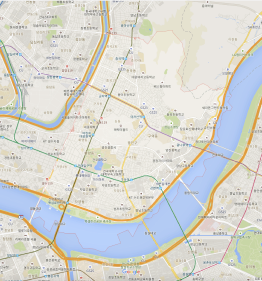 Mapo-gu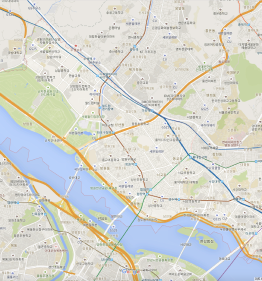 Cases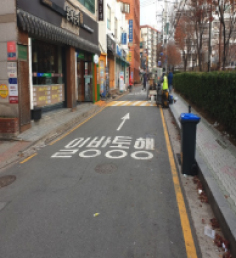 Guro-gu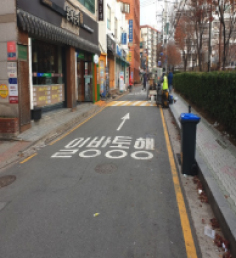 Jung-gu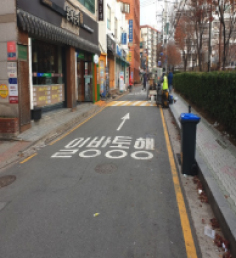 Gwangjin-gu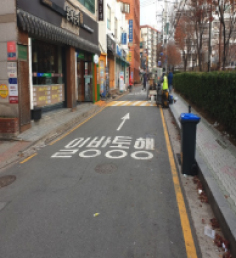 Mapo-gu